2 tags
Stop working for free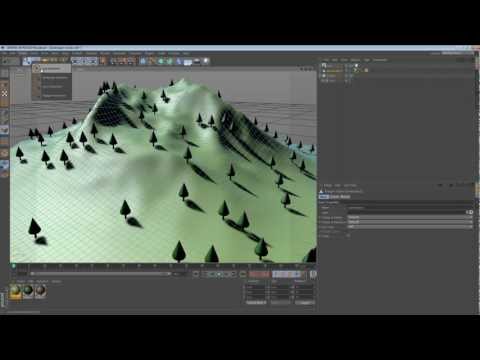 3 tags
C4D Quick Tip: Selection Object
Basically, the Selection Object is an object that will save selections in your object manager.  For instance, I currently have a project that I need to keep adjusting groups of plain effectors, but are children of multiple objects scattered throughout my scene.  I'm able to select them all at the same time, with this object.  Great for dense scenes. I have no idea where it is in the...
3 tags
C4D Quick Tip: Resizable Material Previews
The "huge" option when previewing materials is kind of a joke, since it only scales up your preview by a few pixels.  If you right click on the preview image, you will find the Open Window option.  View your preview however big or small you want, super handy.
1 tag
2 tags
Easy Studio Maker
http://c4dtools.net/easy-studio/ Wanted to share this simple, yet helpful plugin that I've started to use.  It's an easy way to create cyc's that are manipulatable.  I don't know how many times I've made the same L cyc before, because I never bothered to save it out.  
2 tags
Tutorial: Color Shader and Mograph Selections
In this tutorial I break down how to make the classic mario question mark box, using only one material and one cloner object, along with a few effectors.
1 tag
1 tag
Watch
Inspiration:  I can't get enough of these spots.  Super funny, with a great look. 
1 tag
1 tag
1 tag
Watch
Inspiration: Check out this amazing simulation of a nuclear blast, done by Eyal Gever.  I can't get over how detailed and epic it is.  He has a seemingly odd collection of tests and simulations on his website http://www.eyalgever.com/.  The strange part to me is that there are no finished works or commercial spots, just what appear to be tests.  Very cool stuff though.